Southern New Hampshire Real Estate
The McCarthy Group for Manchester, Hooksett, Chester and Surrounding Cities and Communities
Search Multiple Ways
The McCarthy Group, under the leadership of its Principal Broker and co-owner, is a prominent real estate agency located in Keller Williams Realty Metropolitan, New Hampshire. With a strong focus on client satisfaction, our agency offers specialized services in the areas of Buyer's Agent, Listing Agent, and Consulting. Since 1999, the agency has served hundreds of families in Southern New Hampshire, providing them with exceptional assistance in fulfilling their homeownership needs.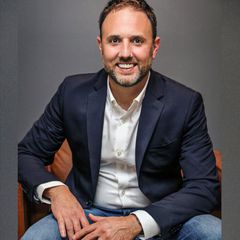 Greg McCarthy is a dedicated and passionate individual who derives inspiration from "coming from contribution" and giving back to the community. In this regard, he currently serves as a Board Member for the Boys and Girls Club in Manchester, as well as a committee member for NeighborWorks of Southern New Hampshire and Keller Williams Metropolitan Culture and Charity committees.
Greg, his wife, two sons, and Golden Doodle, Summer reside in Hooksett. As a committed parent, he enjoys driving his kids to various sports activities. During his leisure time, he indulges in mountain biking and snowboarding. He also relishes spending time on the beach while on vacation.

Greg was great to work with very professional and always polite. I never experience a "no" or we can not do that from him it was always an ok let's make it work or we can do that or let's find a way. Greg and his team would come highly recommended by me and my Husband.

This was the second time I used Greg. The best part about Greg is he very honest. And gave great guidance. Made the entire process very easy. I can't imagine working with anyone but him

Greg was outstanding on what we had to do to sell my house. Don't look for another realtor he is the person you want! Even when I was having meltdowns he would take my calls and calm me down. Thank you Greg!
We specialize in all of these local areas: