5 Features that Boost Home Value in 2023
Posted by Greg McCarthy on Tuesday, June 27, 2023 at 11:09:35 AM
By Greg McCarthy / June 27, 2023
Comment
Looking for ways to boost the value of your home in 2023? Whether you are preparing to sell your house in Southern New Hampshire or just want to improve the home in a way that will ultimately offer a great ROI, we have a list of 5 features that experts agree will increase the value of your home.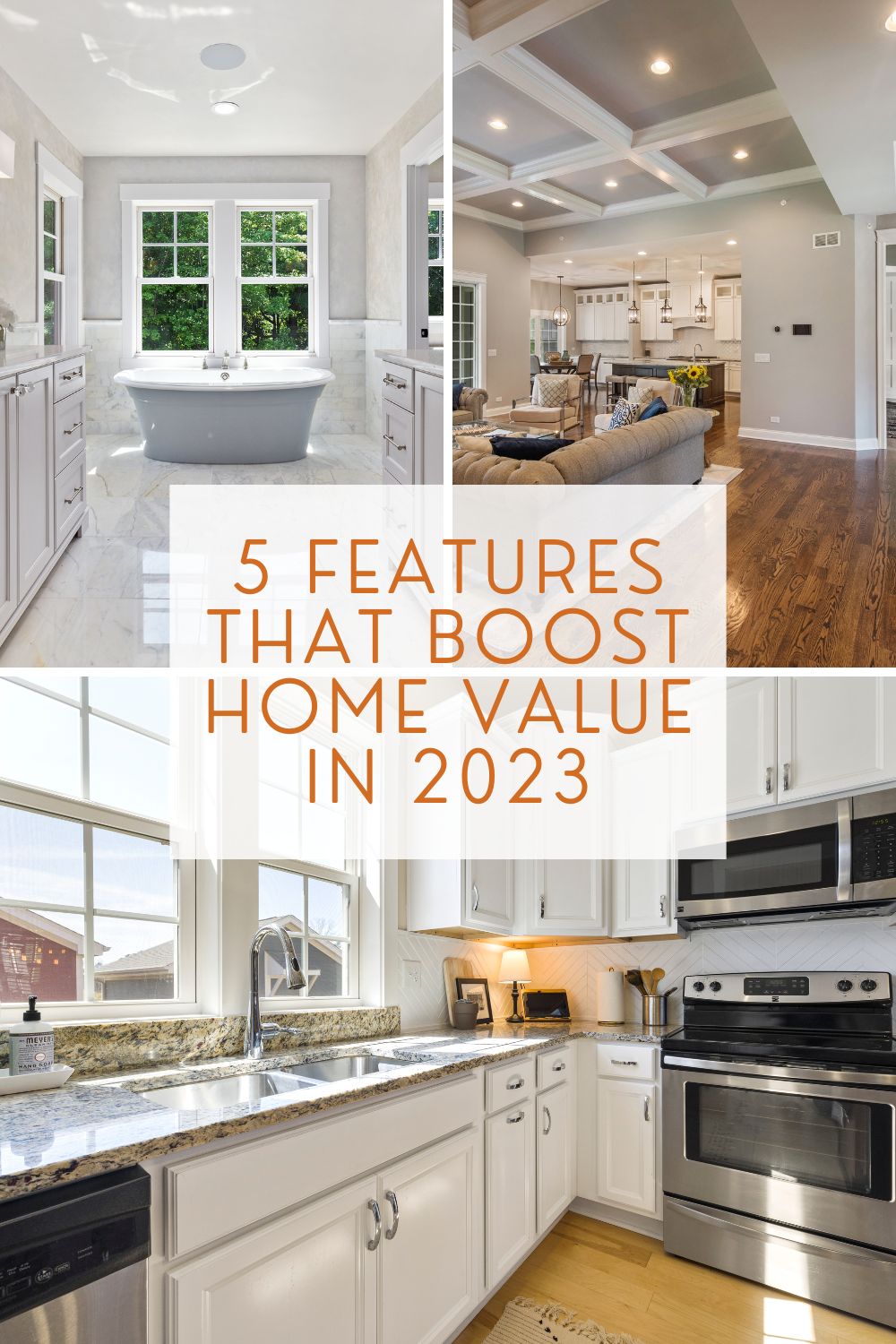 Looking for more information about selling your home in Southern New Hampshire? We can help. Contact us any time to find out what your home is worth and what you can do to set yourself up for a successful experience.
If you are looking for home improvement inspiration, consider these 5 ideas.
1. Luxury kitchen amenities
In this post-pandemic era, real estate experts have noticed a trend toward luxury kitchens being a major selling point for home buyers. This is likely in response to the cultural shift toward preparing meals at home and hosting friends, rather than going out to eat as often.
Luxury kitchen amenities that may boost the offers you get on your home include:
Pizza ovens
Professional grade appliances
Pot fillers
Warming drawers
Appliance garages
2. ADUs
An ADU is an accessory dwelling unit, which can be as simple as a backyard shed that has been transformed into a livable guest space or tiny home. Because these expand the usable space in the home and can even provide the potential to be an income property, they can substantially increase the value of the home.
The addition of an ADU to your property is a significant undertaking, but it can pay off in many ways. You can use this extra space as a home office, yoga studio, guest house, short-term vacation rental, and more, adding functionality to your home while increasing its resale value.
3. Updated flooring
New flooring is appealing to most buyers and can attract a higher offer. You may even see a higher appraised value for your home if you replace your floors, depending on the current condition of your flooring and what you replace it with.
The most desirable floorings for buyers in 2023 are luxury vinyl plank (LVP), engineered or natural hardwood, tile, and high-quality carpet. If you are planning to update your flooring in preparation to sell, get in touch with us for ideas about the types of flooring that will be the most appealing to a wide range of buyers.
4. Updated bathrooms
An updated bathroom is one of the home improvement projects with the highest ROI. Buyers will be drawn to your home if it has new bathrooms with timeless design. Choose less permanent places to show your personal style or incorporate trendy elements, like art, paint colors, hardware, and linens. Keep to classic, timeless choices for the toilet, sink, tub, and shower.
5. Energy-efficient windows
Buyers in 2023 are looking for energy efficiency to limit their carbon footprint and stretch their dollars. This means new windows will be appealing to almost every buyer, and will attract a higher offer. New windows are a significant investment, but they will come with an impressive home value increase.
Selling a home doesn't have to be a stressful ordeal but it does help to appeal to today's buyers with a few extra perks. For staging, pricing and selling your Southern New Hampshire home, contact us at any time.