How to Buy a House in Southern New Hampshire
As you start your journey of purchasing a home in Manchester, New Hampshire and surrounding areas, it can be tempting to browse through numerous real estate apps and visualize yourself in your dream house by looking at thousands of home photos.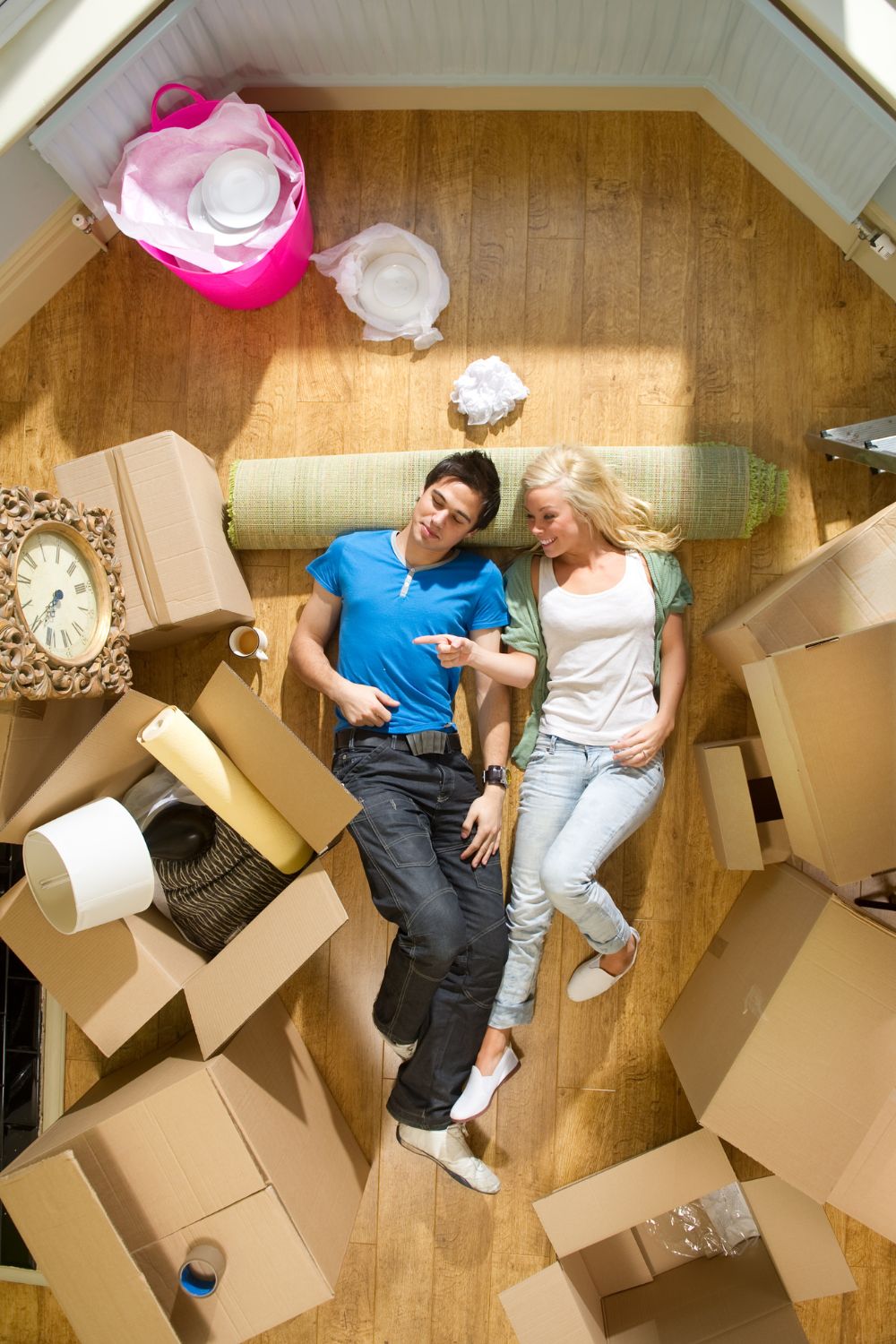 However, if you're a first-time homebuyer, it's important to invest some time in the groundwork before jumping into the process. This preparation will help you navigate the home buying process more effectively, particularly when the housing market is competitive and challenging.
1. Check your finances
Before starting your home-buying journey, it's crucial to evaluate your debt. Lenders will assess whether you can manage your current debt along with the new mortgage payment. A key metric used by lenders is the debt-to-income (DTI) ratio. As a general rule, your total monthly debt (including the mortgage payment) should not exceed 36% of your gross monthly income. The Consumer Financial Protection Bureau (CFPB) mandates a maximum DTI ratio of 43% for a qualified mortgage, which is considered safer by lenders.
To begin the mortgage application process and house-hunting, it's essential to get your current debt under control. If you have a good credit score, you can secure a lower interest rate on your mortgage. Therefore, it's advisable to check your credit score well before you start looking for a home. This will give you sufficient time to identify and correct any errors on your credit report and take steps to enhance your credit score before you apply for a mortgage.
2. How much can you afford?
When purchasing a home, it's crucial to review your budget, as it will undergo changes beyond the mortgage payment. Additional expenses such as property taxes, homeowners insurance, and maintenance should be considered. Utility bills may also increase, and you should ensure that you have sufficient funds in savings to cover emergency repairs.
For certain types of mortgages, lenders may require you to have two months' worth of reserves for mortgage, taxes, and insurance payments in the bank. For instance, if your mortgage, taxes, and insurance payments amount to $1,000, you must demonstrate $2,000 in readily available savings. In the case of buying a condominium or townhome, homeowners association (HOA) fees may also be included in your budget assessment by the lender.
The amount of reserves required will vary depending on the lender and loan size. Even if your mortgage doesn't mandate reserves, it's always prudent to have a few months' worth of expenses in your savings account as a buffer.
3. Get pre-approved
After improving your credit score and reducing your debt, obtaining preapproval for a mortgage is essential. Preapproval is a valuable step for various reasons.
Firstly, it will enable you to determine the amount you can borrow and the maximum home you can afford. This information will help you streamline your home search and avoid unnecessary disappointments of looking beyond your financial means.
Secondly, preapproval showcases you as a committed buyer. Several real estate professionals won't work with potential buyers who have not been preapproved. By getting preapproved, the seller's agent will have confidence in the lender's vetting process, and there will be less risk of funding delays during the closing process.
Preapproval instills confidence in your agent, who can then make offers on your behalf with conviction, knowing that your financials have already been approved by the lender.
4. What type of home do you want?
Once you know your home buying power, it's time to explore the various types of homes available in your area.
Single-family homes are standalone houses that are not attached to any other homes, and they are what most people think of when they refer to a house.
Duplexes consist of two separate homes with their own entrances, sharing a common wall (if side-by-side) or floor/ceiling (if a two-story building).
Condominiums are units within a larger building or development of multiple units, where the owner only owns the interior of the unit and shares common areas and amenities with other owners. Homeowners Association (HOA) fees are typically paid monthly to cover shared areas and amenities.
Townhomes are multistory dwellings constructed side-by-side, where the owner owns both the interior and exterior of the units. One or two walls are usually shared with other units, and association fees cover any shared amenities.
When considering the various types of homes available, it's crucial to consider the space required, the cost of each type of home, and any additional fees associated with the specific type of home.
5. Get a buyer's agent.
A buyer's agent can be a valuable asset for homebuyers throughout the home-buying process. This is probably the MOST IMPORTANT step to buying a home. A buyer's agent is a licensed real estate agent who works exclusively for the buyer and has their best interests in mind. Here are some reasons why having a buyer's agent is crucial for homebuyers:
Expertise: A buyer's agent has in-depth knowledge of the local real estate market, including pricing trends, neighborhoods, and schools. This expertise can help homebuyers find the right property that meets their specific needs and preferences.

Access to Listings: Buyer's agents have access to multiple listing services (MLS), which provide them with a broader range of properties to choose from. They can filter the listings based on the homebuyer's requirements, including price, location, and amenities.

Negotiation Skills: A buyer's agent can help negotiate a better deal for the homebuyer. They can guide the buyer through the offer process and advise them on the price and terms that are reasonable and fair.

Reduce Stress: Buying a home can be stressful and time-consuming. A buyer's agent can handle many of the details of the home-buying process, such as scheduling showings, coordinating inspections, and communicating with the seller's agent, making the process much smoother and stress-free for the homebuyer.

Cost-Effective: Having a buyer's agent does not cost the homebuyer anything. In most cases, the buyer's agent is paid from the commission of the seller's agent. Therefore, the homebuyer gets the expertise and services of a professional agent without any extra costs.
In conclusion, a buyer's agent can make a significant difference for homebuyers. They can provide expert guidance, access to more listings, and reduce stress throughout the home-buying process. Therefore, it is highly recommended for homebuyers to work with a buyer's agent to ensure a smooth and successful home-buying experience.
Reach Out! Let's Chat About Your Home Buying Journey