Manchester NH Real Estate
Homes for Sale in Manchester New Hampshire
Welcome to the vibrant real estate community of Manchester, New Hampshire! As the most populous city in the state and in northern New England, comprising the states of Maine, New Hampshire, and Vermont, Manchester offers an exceptional living experience. With a population of about 116,000, this city is bustling with opportunities and a thriving community spirit.
Situated on the banks of the scenic Merrimack River, Manchester holds a special place as one of the two seats of Hillsborough County, New Hampshire's most populous county. Nestled near the northern end of the Northeast megalopolis, Manchester enjoys a strategic location within the region.
Discover the available homes for sale and real estate in Manchester, New Hampshire listed below. Click on any property to access the complete details and request further information or schedule a tour. We would be delighted to provide you with disclosures, past sales history, dates and prices of recently sold properties in the vicinity, and much more.
Moreover, sign up for PROPERTY TRACKER to save favorites and receive email alerts whenever new Manchester real estate listings that match your specific requirements become available on the market. Contact the McCarthy Group for all Southern New Hampshire real estate.
Search All Active and Pending Manchester NH Real Estate Below
Manchester Homes for Sale
December 8, 2023
Relocate to Manchester NH
The city's name pays tribute to Samuel Blodgett, a visionary merchant and inventor. Samuel Blodgett's aspiration was to establish a remarkable industrial hub akin to the original Manchester in England, renowned as the world's first industrialized city. To this day, his legacy lives on through notable landmarks like Samuel Blodget Park and Blodget Street, situated in Manchester's North End.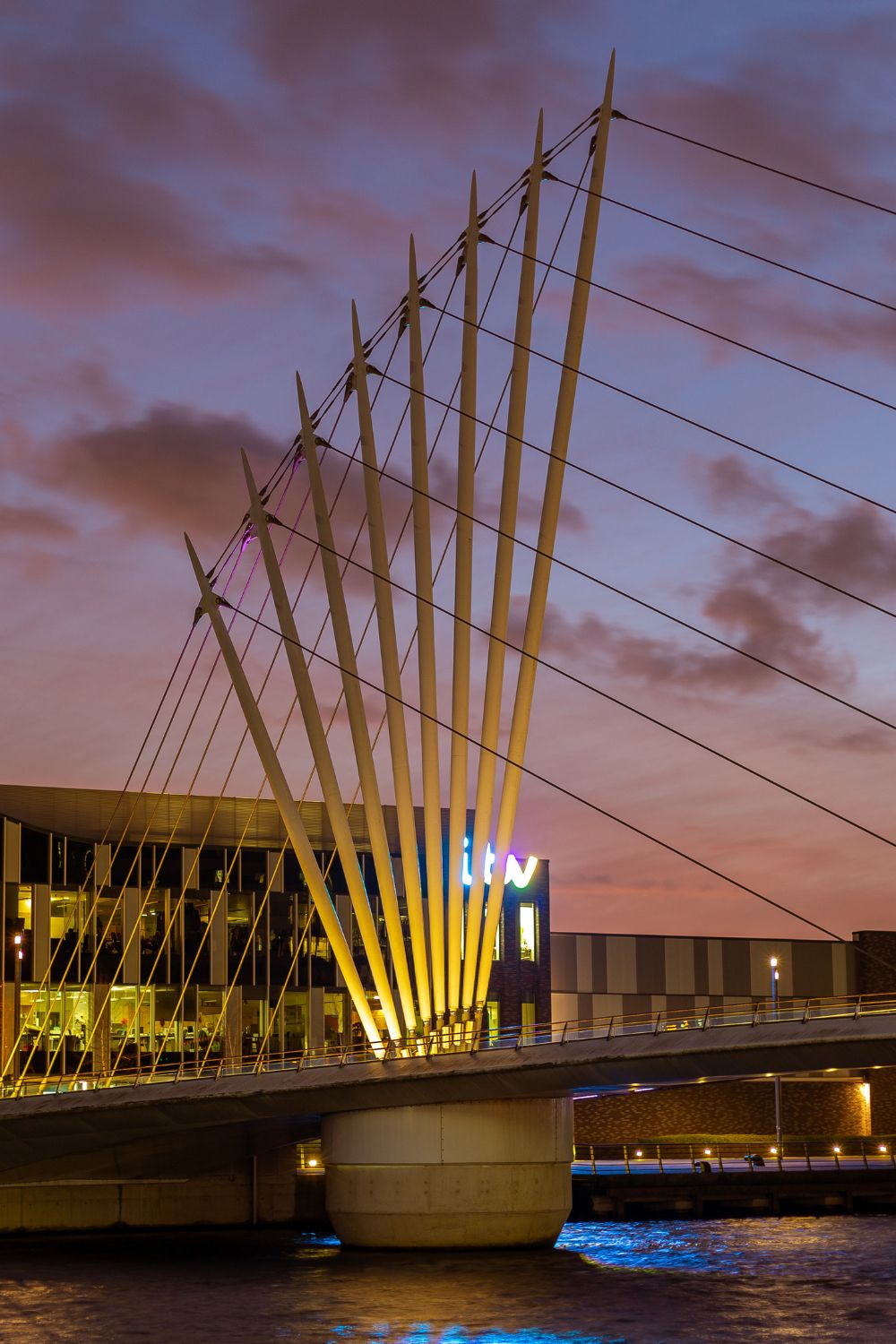 In Manchester, you'll discover a vibrant real estate market with diverse housing options, ranging from charming historic properties to modern developments. Whether you're looking for a cozy family home or a bustling downtown apartment, this city has something to suit every taste and lifestyle.
As the matriarch of New Hampshire, this city truly embodies the state's spirited motto, "Live Free or Die." Manchester is renowned for its exceptional livability and affordability, making it an ideal place to call home. Here, you won't have to worry about state income tax or city sales tax, and the local economy thrives.
Best things about Manchester
One of the remarkable aspects of Manchester is its proximity to a wide range of outdoor recreational opportunities. Within a short drive, you can venture into the breathtaking White Mountains for a hike, relax on the sandy shores of Hampton Beach, enjoy a scenic steamship cruise on Lake Winnipesaukee, or embark on a charming journey through New Hampshire's scenic back roads and towns. Additionally, Boston, New England's largest city, is less than 60 miles away, making it a popular commute for Manchester residents.
As the largest city in New Hampshire, Manchester offers a prime location that is easily accessible by car, making it a gateway to both Maine and Vermont. This convenient proximity opens up a world of possibilities for residents and visitors alike.
During the winter season, Manchester becomes a haven for skiing enthusiasts, with numerous ski resorts located within a short driving distance. Whether you're a seasoned skier or a beginner looking to hit the slopes, Manchester serves as a perfect base for your winter ski getaway.
However, Manchester's allure extends beyond the winter months. As summer arrives, the city transforms into a hub of outdoor activities. From hiking scenic trails to tubing down picturesque rivers, from swimming in refreshing lakes to catching waves while boogie-boarding at nearby beaches, Manchester offers a wide array of summer pastimes to suit every preference. And if you're feeling adventurous, you can even embark on a whale-watching excursion to witness these magnificent creatures in their natural habitat.
Within the city limits, you'll find an array of excellent restaurants, a prominent concert venue, and two local professional sports teams, the NH Fisher Cats and the Wildcats. Despite its impressive offerings, Manchester retains a warm small-town feel, with a population of just over 112,500. The cityscape showcases beautifully renovated cotton mill buildings that date back to the early 1800s, lining the banks of the majestic Merrimack River, which gracefully divides the city.
For all your shopping needs, Manchester provides an abundance of retail establishments, including the renowned Mall of NH. Whether you're searching for essentials or indulging in a leisurely shopping spree, you'll find everything you desire.
5 Reasons to Move to Manchester:
The Outdoors - Manchester offers easy access to nearby beaches, mountains, and the lakes region. With a variety of options at your fingertips, you'll always have exciting activities to pursue.
Tax advantages - Experience the perks of residing in Manchester with no state income tax or city sales tax, allowing you to keep more of your hard-earned money.
Ideal location - Positioned a mere 50 miles north of Boston, Manchester benefits from its close proximity to this vibrant city, providing opportunities for work, entertainment, and exploration.
Education hub - Boasting a multitude of colleges within the city limits, Manchester offers a rich educational landscape with over ten esteemed institutions. Whether you're seeking higher education or engaging in lifelong learning, this city has a wealth of resources to offer.
Political engagement - As the proud host of the nation's first primary, New Hampshire offers unique political opportunities. In Manchester, you'll have ample chances to interact with presidential candidates, attend engaging town hall events, and experience the exhilaration of being in the national spotlight every four years.
Discover the exceptional lifestyle that awaits you in Manchester, where outdoor adventures, favorable taxes, a prime location, educational excellence, and political engagement converge to create a truly dynamic community.
Manchester NH Schools
Manchester takes pride in its robust public school system, overseen by the Manchester School District. Within this district, there are four esteemed public high schools that cater to the diverse needs and interests of students:
Manchester High School West
Manchester High School Central
Manchester Memorial High School
Manchester School of Technology
In addition to the high schools, the Manchester School District comprises four public middle schools and an impressive roster of fourteen elementary schools. This comprehensive network of educational institutions ensures that students in Manchester have access to quality education at every stage of their academic journey.
Manchester proudly hosts a diverse array of higher education institutions, totaling up to 10 esteemed schools. Among these institutions are Southern New Hampshire University, Granite State College, New Hampshire Institute of Art, and St. Anselm College, to name just a few. Collectively, these local colleges and universities attract and educate a substantial student body, with enrollment figures reaching upwards of 8,000 students.
What Do Locals Think About Living in Manchester?
"Great city for all ages. So many things to do during day and night. In a perfect location, only a 45 minute drive to the beach, mountains, and boston. There are so many options and great neighborhoods. Sports, nightlife, hiking, and so much more!"

"I live in the North End. There are hiking trails near by, a good number of restaurants, the neighbors are friendly and the city it bike-able." - Niche.com
Living in Manchester
Manchester is the largest city in the state and serves as its economic, cultural, and political hub. It's a city known for its rich history, vibrant arts scene, and diverse neighborhoods. Members of the community love living in Manchester because it offers a high quality of life with a strong sense of community. Residents often describe it as a great place to raise a family due to its educational opportunities and family-friendly atmosphere, and because it boasts a strong economy with a variety of industries, including healthcare, education, technology, and manufacturing.
Manchester is well-connected by road, with major highways like I-93 and I-293 passing through the city. It's about an hour's drive to Boston, making it a feasible option for those who work in Boston but prefer a more suburban lifestyle. If you are looking for a lower cost of living than some of the major cities nearby, Manchester can offer you just that. Manchester's housing costs, in particular, are relatively affordable compared to nearby metropolitan areas.
Things to Do in Manchester
Residents can enjoy various entertainment options, including dining, shopping, and nightlife in the city's downtown area. Manchester is also close to outdoor recreational opportunities, including hiking, skiing, and other outdoor activities in the nearby White Mountains.
The city is also home to the New Hampshire Fisher Cats, a Minor League Baseball team affiliated with the Toronto Blue Jays. Sporting events and activities are popular in Manchester.
Manchester has a thriving arts scene with numerous galleries, theaters, and cultural events. The Currier Museum of Art is a notable institution featuring a diverse collection of art.
Members of the Manchester community generally find it easy to stay connected to their neighbors. The city hosts various community events throughout the year, including the popular "Intown Manchester" series that features outdoor concerts, markets, and festivals. All of these special events work to keep the community tight-knit even as the city grows.
Schools in Manchester
Manchester is served by the Manchester School District, which includes multiple public schools. The city also has several private schools, including prestigious institutions. It's also home to Southern New Hampshire University (SNHU), a renowned university known for its online and on-campus programs.
The city is known for its commitment to education and innovation. The Amoskeag Millyard, a historic manufacturing area, has been transformed into an innovation hub with tech companies and startups.
Manchester Real Estate
Manchester has diverse neighborhoods to suit different lifestyles and preferences. From historic districts to modern developments, you can find a range of housing options. Traditional New England homes are available in various architectural styles, sizes, and price ranges. Downtown Manchester has seen significant condominium development, providing urban living options for residents. Additionally, investment opportunities abound with multi-family properties that cater to renters, supported by a robust renting market.
Compared to larger metropolitan areas like Boston, Manchester's real estate market is relatively affordable. Housing costs, including home prices and rents, tend to be lower, making it an attractive option for families and individuals looking to live in the region.
To learn more about living in Manchester, contact us any time.
Join our real estate community to explore the wonderful opportunities Manchester has to offer. Stay connected to the latest listings, neighborhood updates, and engage with fellow residents who share your passion for this remarkable city. Contact us below for all Manchester homes for sale or browse the active listings above. Welcome to Manchester, where your dream home awaits!
Contact the McCarthy Group for all Southern New Hampshire Real Estate